This last week a new defibrillator was installed on the lower promenade at Saltburn, brining us to a total of 14.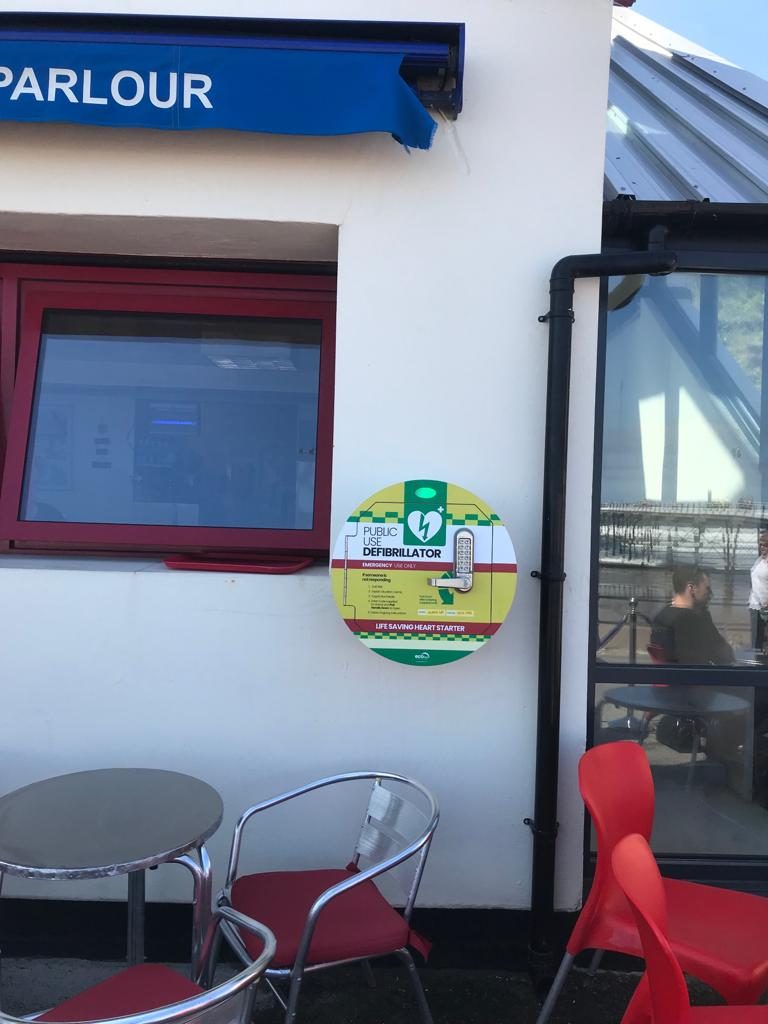 Other new locations include Saltburn Library, Marske Library and the AAA house on Longbeck Road in Marske.
As ever, there's a long list of people to thank for helping us to work towards our goal of 35 defibrillators throughout Redcar and Cleveland.
Thanks go to Saltburn, Marske and New Marske Parish Council who have agreed to insure all of the defibrillators, and to all of the local businesses who have supported us by having a defibrillator on their property.
To Paul Maxwell for providing and installing a box for the defibrillator in Guisborough.
To everyone who is fundraising for 'beliketom ' including the Hunley Hall Golf Club, Kirkleatham Freemasons and Marske methodist church.
To Sophie and friends at Westgarth primary school for their magnificent cake bake stall, to Gavin Miller for completing the 45 mile Hamsterley Beast and to the new Mr and Mrs Hobson for their wedding collection.
To Marty for sourcing and supplying the Defib boxes, and to Reese and NEAS for recent first response training sessions. Also thanks to Andy Pollard for fitting some local Defib boxes and to Mark and Andy for fitting all of the others .
The charity status for beliketom has been applied for and we await the result. Thanks to all of the committee members who have given freely of their time and advice .