The collapse of Christian Eriksen three weeks ago on the football pitch brought back the horrors of what happened to Tom four years ago. We were transported back into a terrible situation along with many others and could only stand by observe and hope.
Whilst it was so distressing to see it unfold on such a public stage, the successful use of the defibrillator demonstrated in graphic detail just how crucial a difference they can make, and why it is so important that we place as many defibrillators as we are able to for public use.
It is also important that people are able to recognise when they should be used and are confident to use them. Our friend and support Marty, from F R fire and safety training limited, is holding one-hour training sessions when social distancing is allowed, to support us in this.
Thinking of the positives, perhaps due to the increased awareness of defibrillators, our wonderful team has been called out most days at least once, sometimes twice, to check on a defibrillator that has been deployed.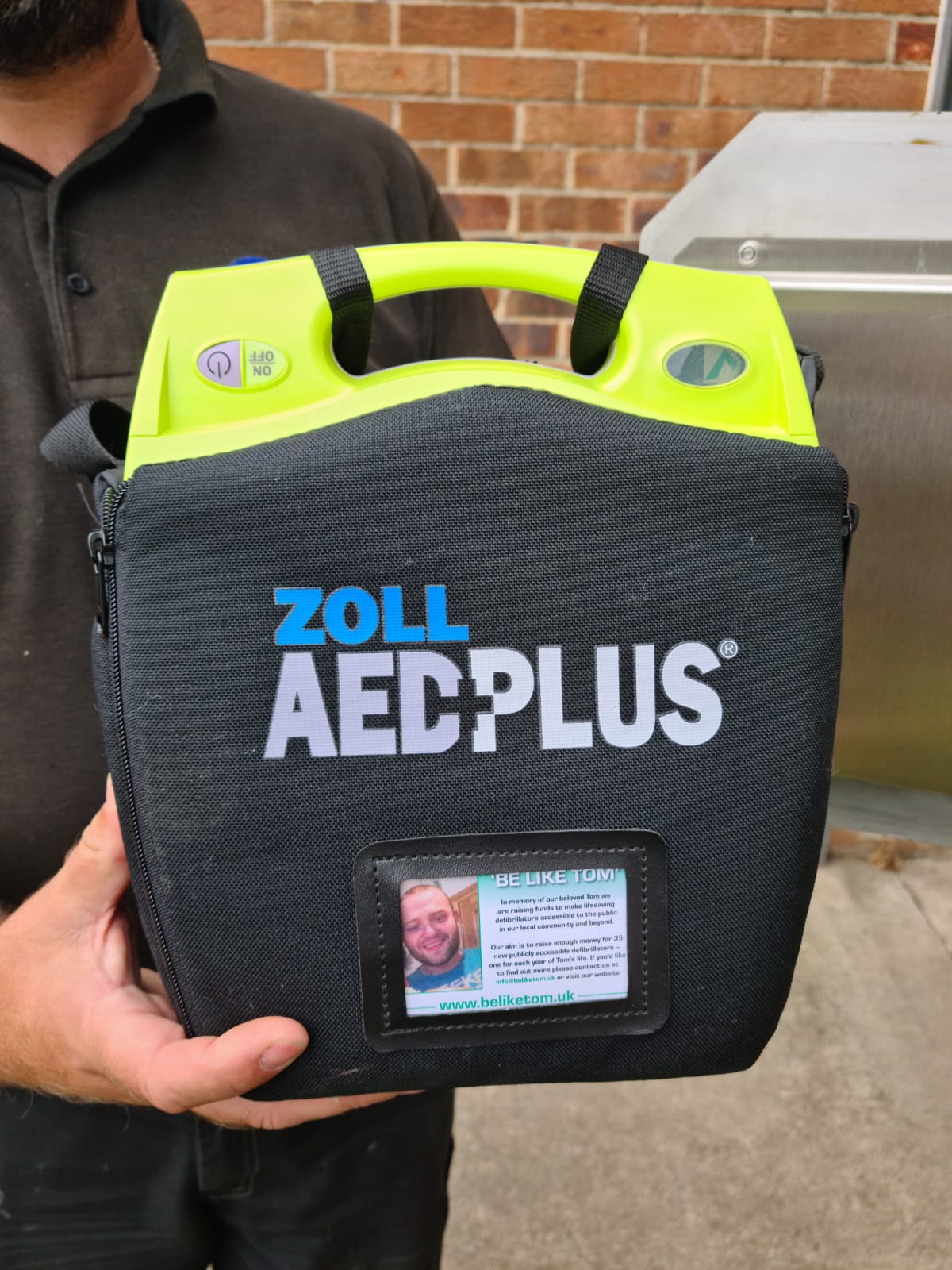 This week we have delivered three cabinets to locations in Redcar and Marske, bringing our total number of community defibrillators to 28, once the three cabinets are installed.
Funds have continued to dribble in, we've not been able to have any major fundraising events, but a car sale and kindness from friends and family mean that there's some money in the bank.
We have promised to support 'senses' a local charity who are raising money for a defibrillator cabinet. Beliketom will gift the defibrillator once the box is installed.
It's been another strange year, but hopefully things are starting to return to a new normal. We are all so proud of the difference our defibrillator's are making – they are a lifelong living legacy to a wonderful man.
Each time I see one of our defibrillator's I shed a little tear and then remember the phrase 'you're weak!' and I smile because there's little bits of our Tom all over, and still doing good.
Best wishes for Christian Eriksen's continued recovery.
Stay safe everyone and fly high Tom.